Nobody knows any brake producer, right? So, why not establish ATE as the number one brake producer. Everybody has to know that this is what you need. ATE gets a bold and confident new look. The company isn't afraid of anybody, because there is no real competition. The corporate design embodies the same: The main elements are colorful stripes that are inspired by pedestrian crosswalks. With cheeky quotes, the campaign raises awareness.
​​​​​​​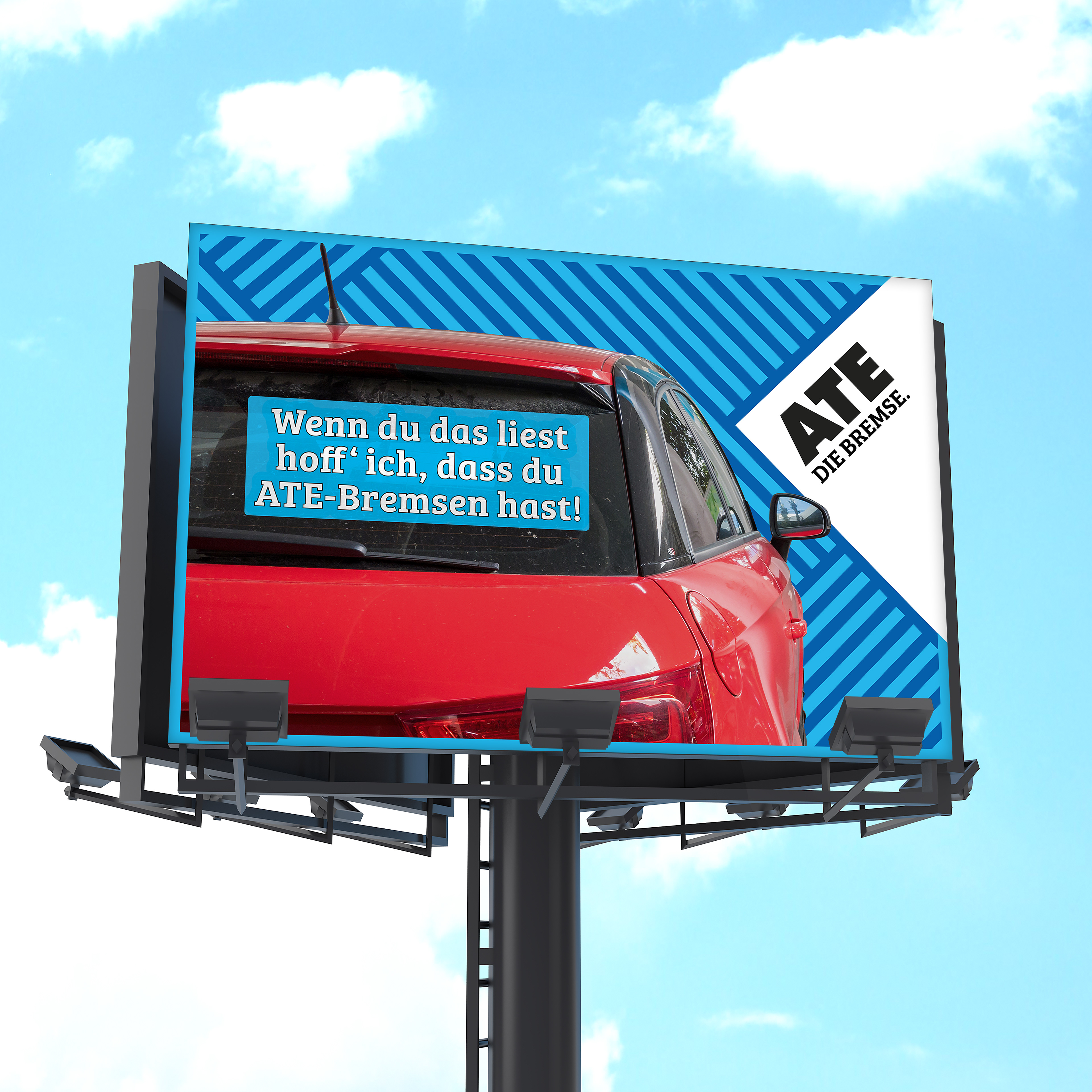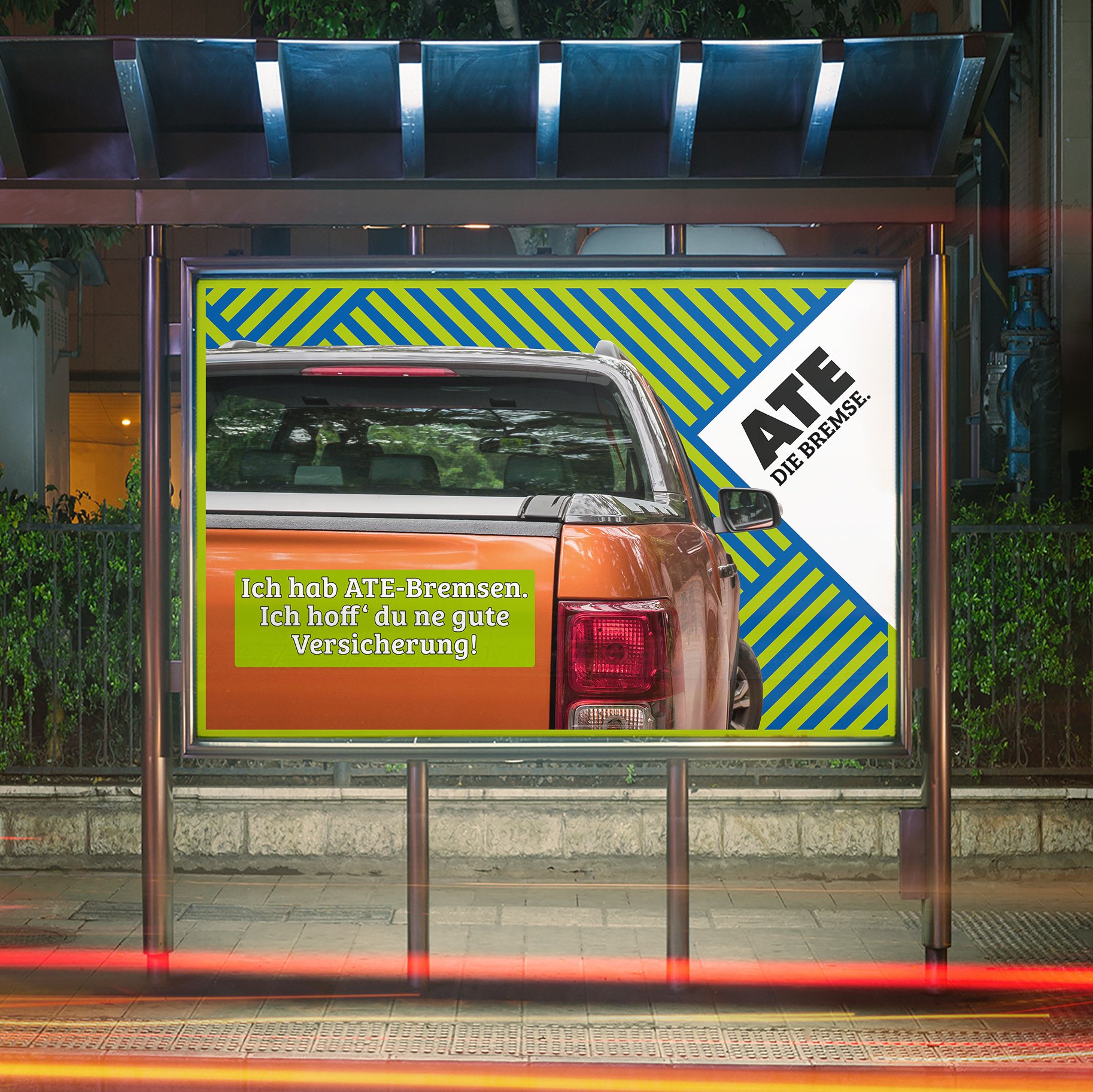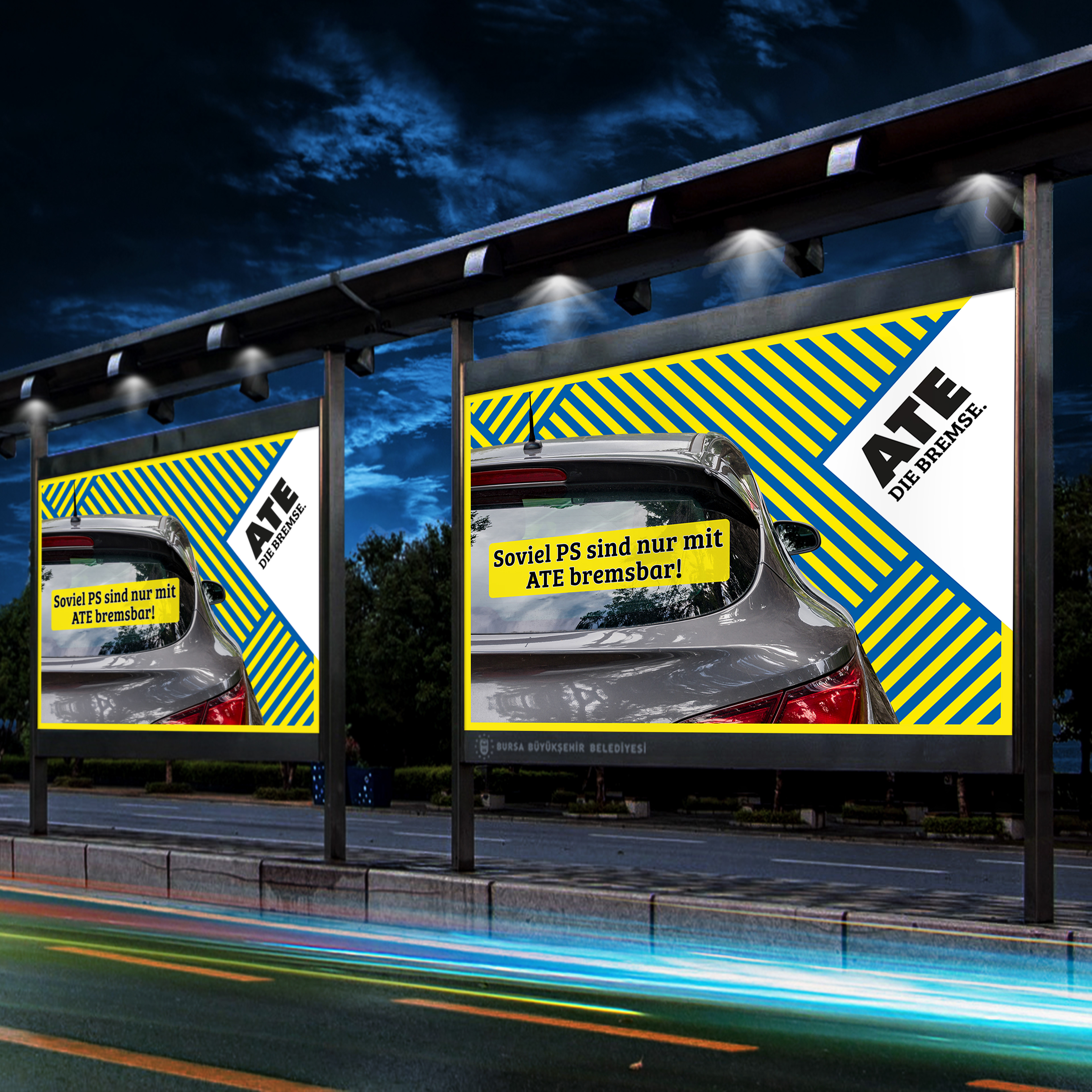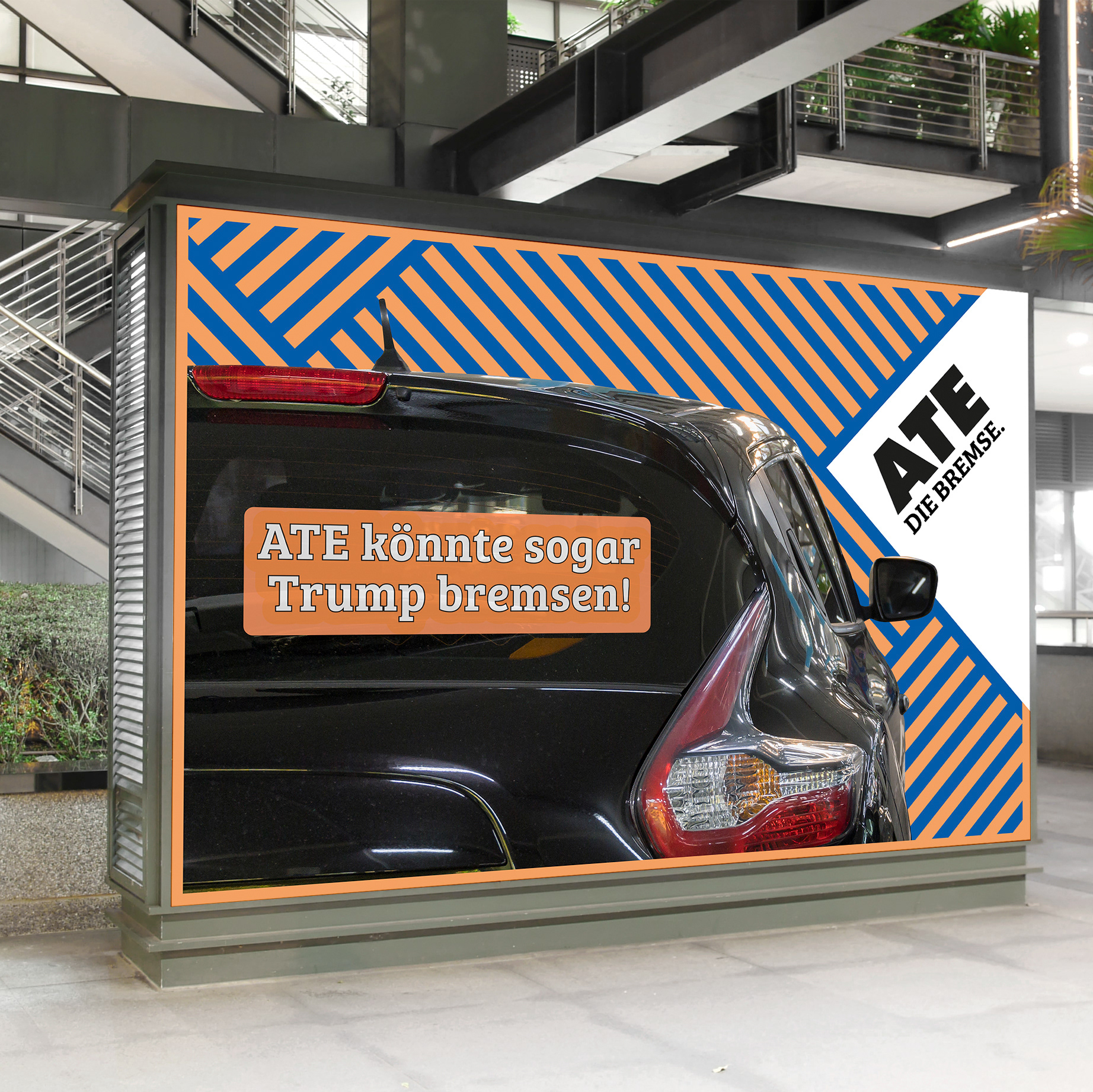 Pages of the brandbook. Here you can see some stationary pieces with the new look, some pictograms and the app. The new app helps you to keep an eye on your brakes and reminds you to check them by tracking your brake behaviour.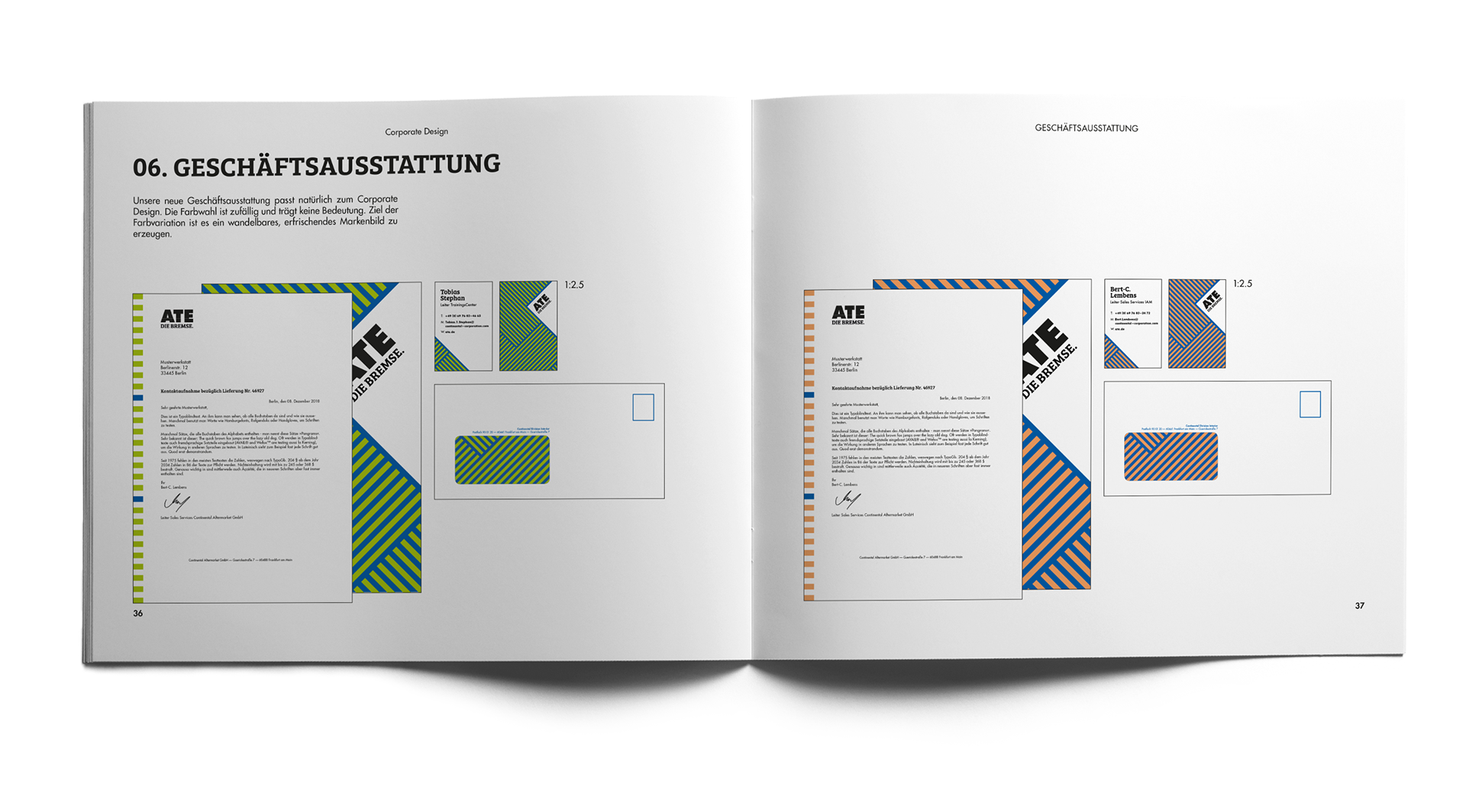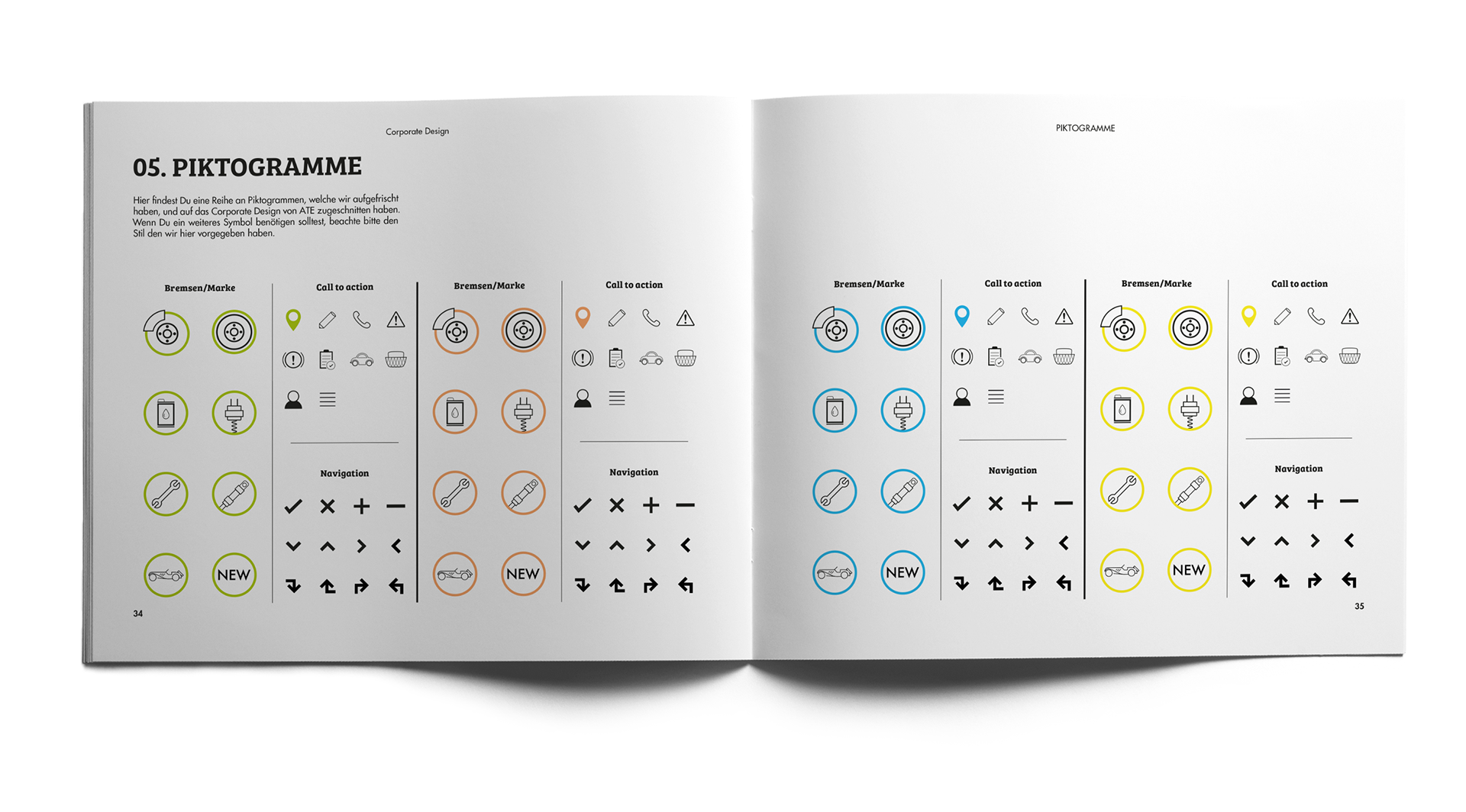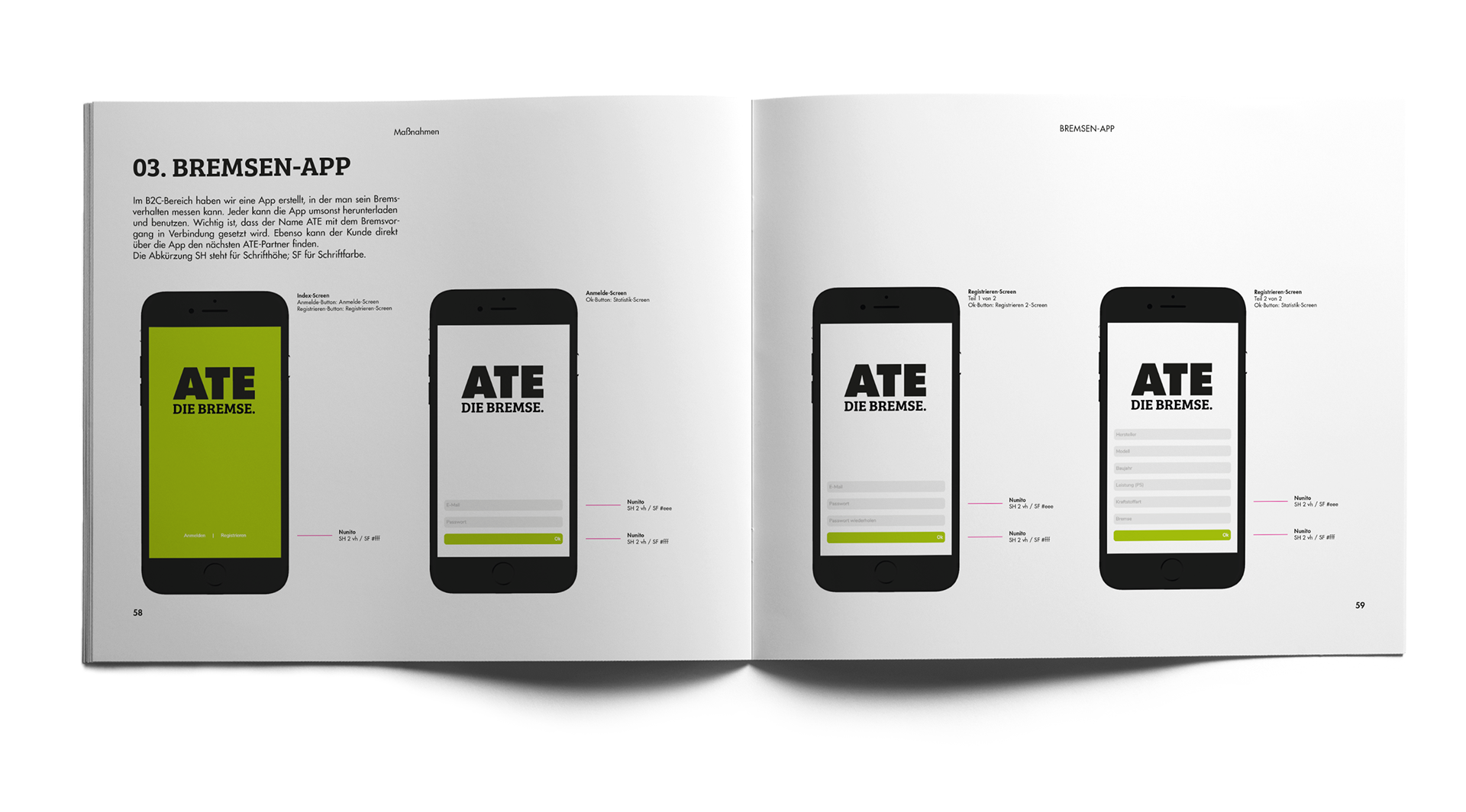 Additionally, Anthony Huber (HUBBY), a rising fashion designer helped create an exclusive ATE collection to create awareness amongst younger people. Most of the fabric is made of recycled tires (leather-like).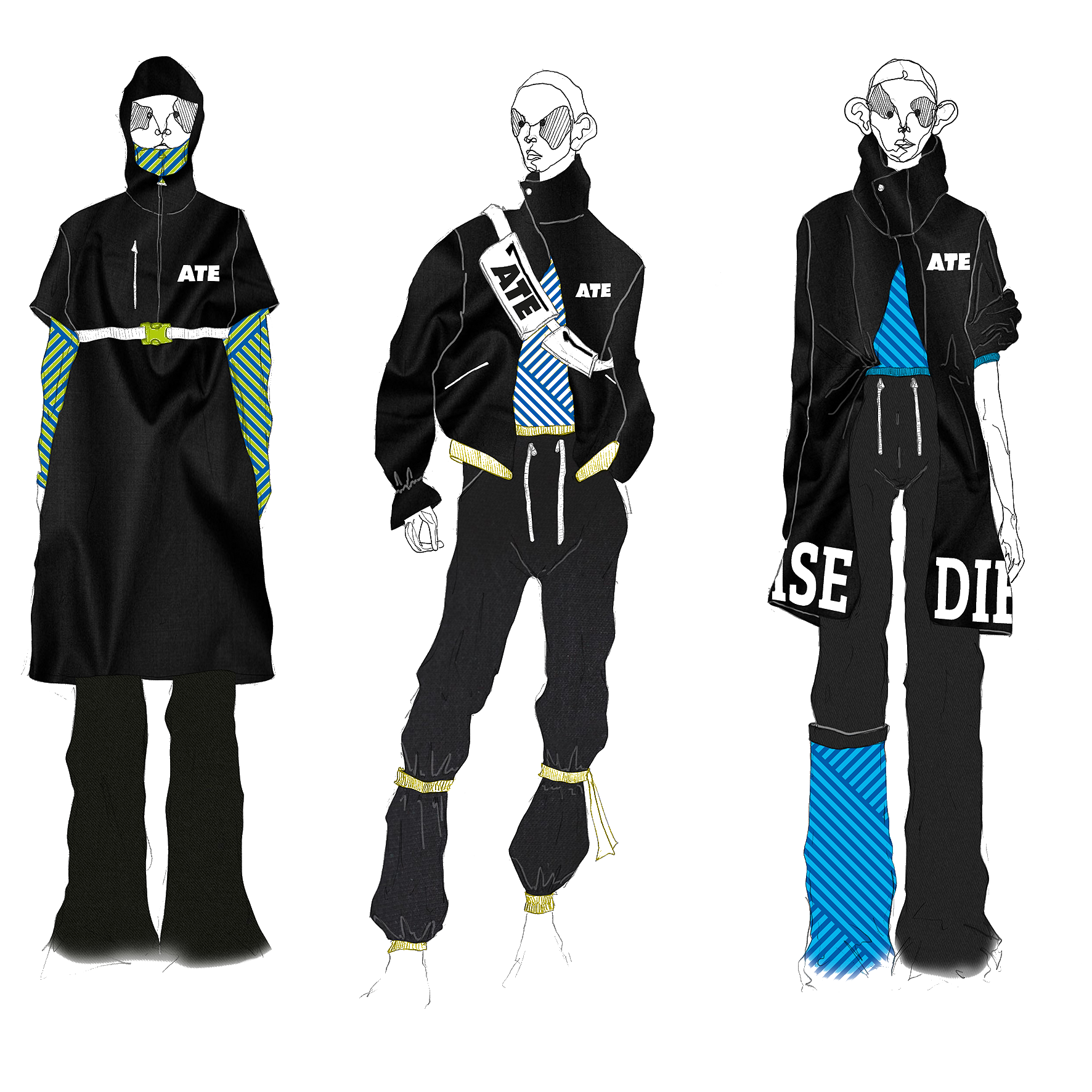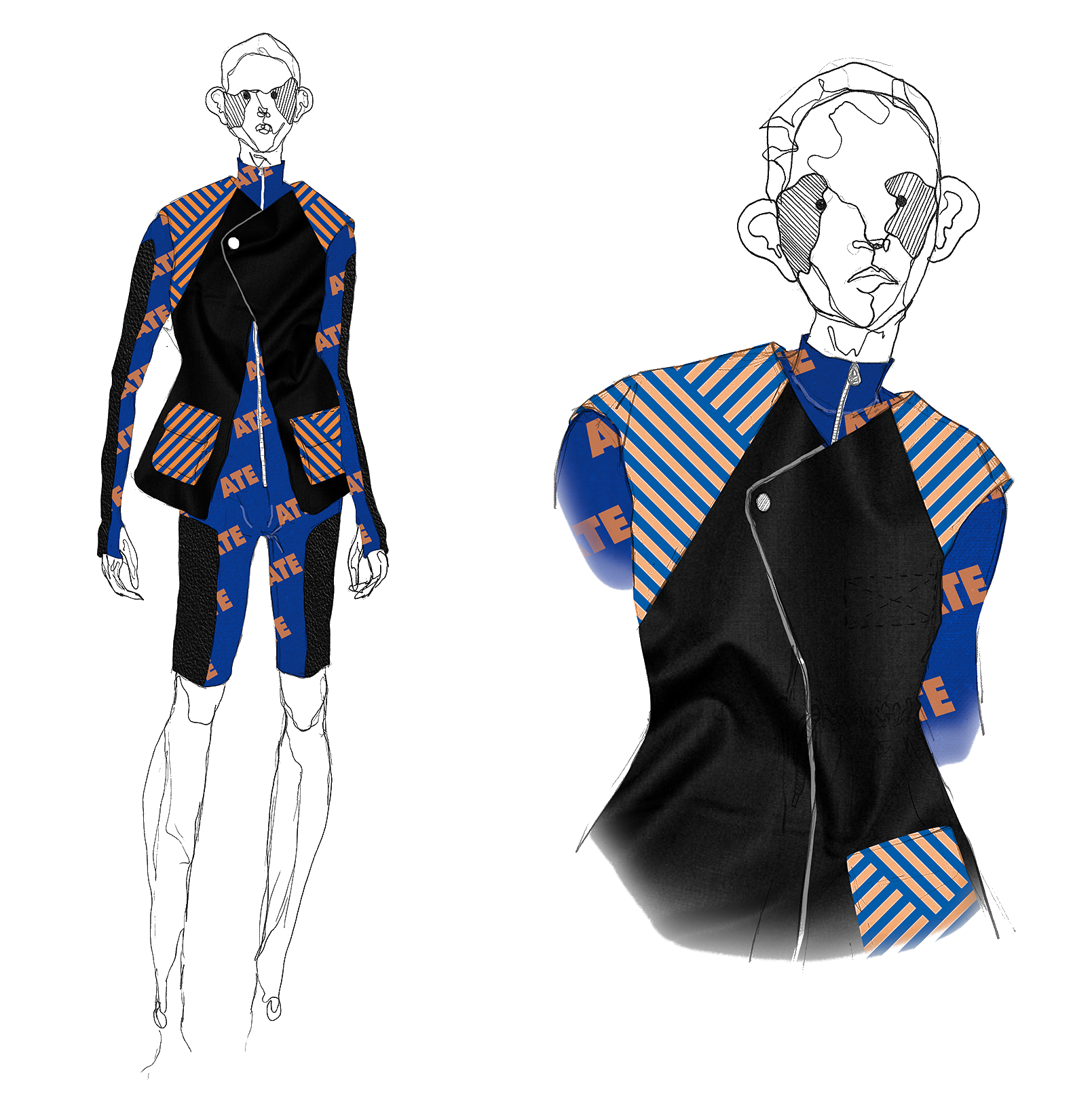 Concept for garages with the new ATE look.